Completed Properties
Welcome to our Completed Properties, where imagination becomes reality. At Legacy New Homes, we take pride in turning dreams into masterpieces. With over 40 years of combined expertise in building luxury homes at Lake Martin, Alabama, we have a proven track record of delivering exceptional residences. Whether you envision a lakeside haven with exposed wooden beams and sunset views or a sprawling 20,000 plus square feet luxury estate, we are here to bring your vision to life. If you can dream it, we can do it - let us craft the perfect home that reflects your unique style and preferences. Explore our portfolio of completed properties and experience the Legacy difference.
Discover Our Masterpieces
Our Process
Your One Stop Shop for
Homes on Lake Martin
At Legacy Homes, we're dedicated to simplifying the journey of bringing your dream home to life. From selecting the ideal site to conducting the final inspection, we provide a comprehensive solution for your custom dream home. Our expert team will personally guide you through the entire process, ensuring a clear understanding of each step, and a successful project completion, on time and within your budget.
Selecting the
Perfect Home Site
As a trusted partner of Russell Land On Lake Martin, we simplify the process of finding the perfect development and lot for your family. Many choose the Ridge and the Willows, but if Russell's developments aren't your preference, no worries – we have the expertise to assist you in locating the ideal lot anywhere on Lake Martin.
Home Design
From the Ground Up
We meticulously evaluate every aspect of the terrain to craft the home of your dreams. From selecting the ideal location that optimizes lot level to harnessing the unique features of your lot, we seamlessly integrate your house into the natural terrain.
Before You
Build
As a unified team, we work in partnership with our architects to bring your vision to life on paper. This collaborative approach ensures that you can embark on the home building journey with confidence and ease, knowing that your dream is being expertly crafted.
Building your
Dream Home
At Legacy Homes, we stand with you every step of the way. Our dedicated team of craftsmen is committed to perfection, paying meticulous attention to every detail, ensuring your home is brought to life with the utmost care and precision.
Our
Process
We collaborate closely with you to create and design your dream home. Our team of skilled architects adds their expertise, bringing your vision to life on paper with precision and artistry.
Our Story
Legacy New Homes LLC has been building Beautiful lake homes
at Lake Martin, in Alabama, for many years.
Since the early 2000s, Legacy New Homes has been crafting bespoke lakefront residences on the enchanting shores of Lake Martin. With a combined experience of over 40 years, owners David Chancellor and Corbin Bartgis have honed their expertise in the art of home construction. Our Lake Martin residences have garnered acclaim, gracing magazine covers and publications like the Wall Street Journal, Luxe Interiors and Design, Birmingham Homes and Garden, and many more. In 2023, we were honored to be voted as the Best Home Builders in Elmore County, a testament to our unwavering commitment to excellence. At Legacy New Homes, our motto is simple yet profound: 'If you can dream it, we can build it.' This philosophy has ignited the imaginations of numerous families, driving them to embark on extraordinary and unique projects with us. From distinctive small homes to opulent luxury lakefront estates exceeding 20,000 square feet, the Legacy Team's prowess knows no bounds. Additionally, Legacy is an approved builder in various non-Russell-owned developments spanning the entirety of Lake Martin.
Learn More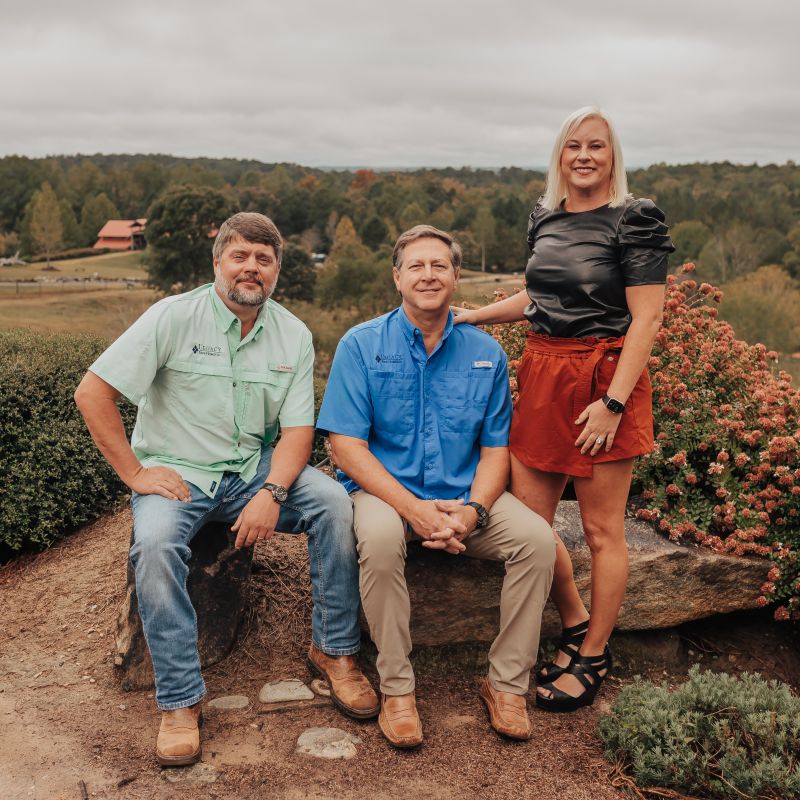 Begin the Journey to Your Dream Home